IATSE District 12
The International Alliance of Theatrical Stage Employes, Moving Picture Technicians, Artists and Allied Crafts of the United States, Its Territories and Canada, AFL-CIO, CLC.
District 12 represents the interest of IATSE locals in Western Canada including: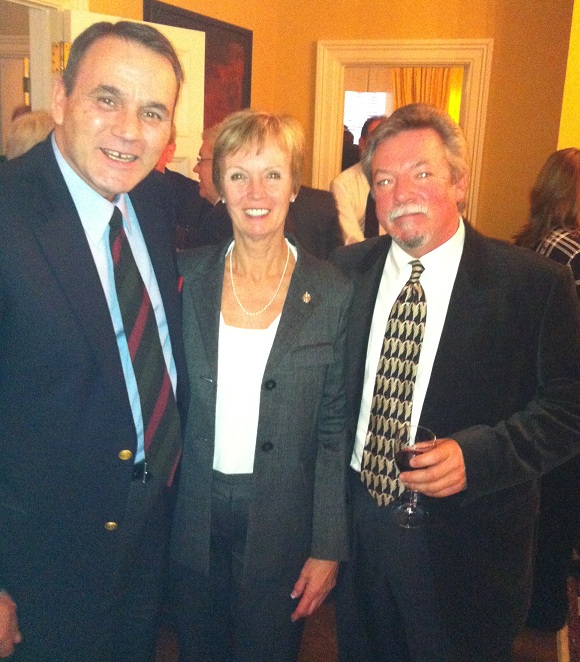 Leader of the Official Opposition with Barny Haines at Stornaway House in Ottawa discussing legislation.
District 12 is the only district in the International that meets three times a year. District 12 maintains a defense & development fund that is used to aid member locals with organizing and training.
IATSE Canadian Office
John M. Lewis, IATSE Director of Canadian Affairs
22 St. Joseph Street
Toronto, Ontario, Canada M4Y 1J9
416-362-3569
Fax: 416-362-3483
If you would like to become a member of IATSE, or you would like to organize your workplace, contact:
Peter Gerrie, District 12 Secretary-Treasurer
10428 – 123 Street
Edmonton, AB T5N 1N7
Mobile: 780.619.7981
Fax: 780.426.0307
E-mail: iatsed12@gmail.com
If you have any questions about your rights to unionize, and the benefits of union membership, check out the information on Canadian Organizing on the International Office's site. There is more information available on the Resources page.